We started our Deer farm in 2006 with 2 fawns that we bottle fed which grew over the years to over 200. Now we have deer not only in our farm but in Missouri and Pennsylvania. We have been Aiming for 10 straight years, using semen from all over the United States. We are producing 500 deer in 3 years. Our main Sires we have used over years are Maxbo XL, Free Agent and their sons.
There is something about being around these wild animals and watching them react to sounds and each other that you can't see on TV. We are eagerly looking forward to watching our bucks mature and their young ones develop.
If you would like to purchase semen or live breeding from one of our fine bucks you may schedule a farm tour at 256-338-8605.
Owner: Scotty Hooper 256-338-8605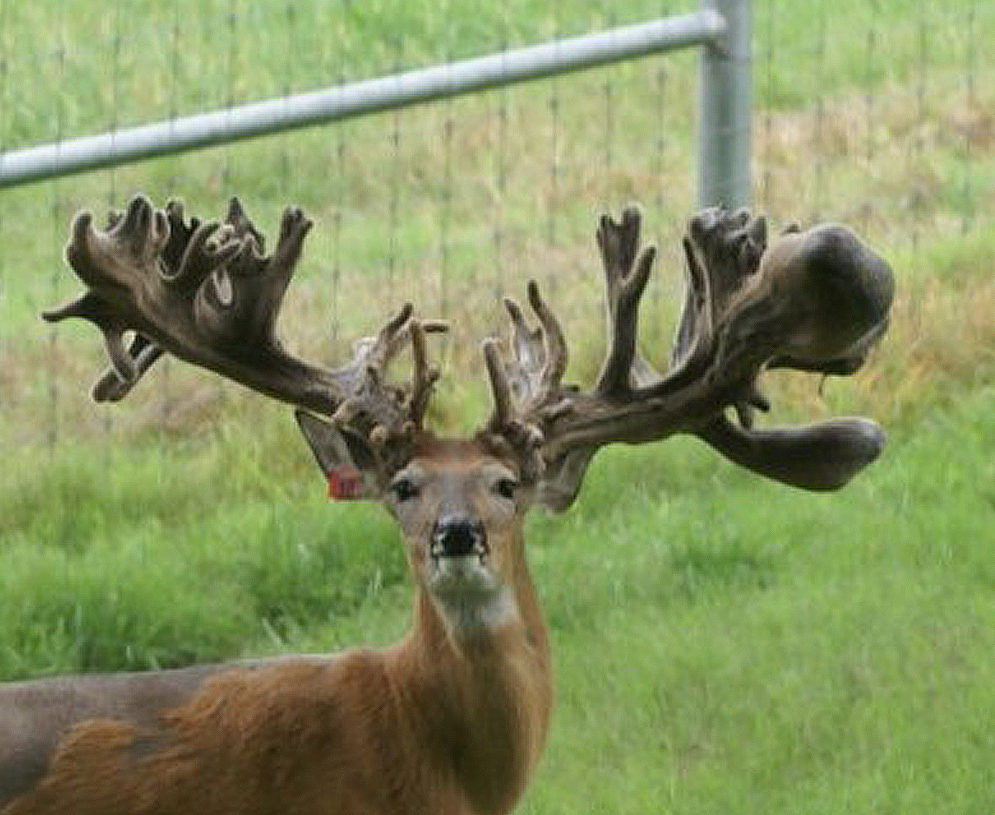 This is Smokin Jumbo, scored 261″ @1 SCI
He is a Jumbo over Texas Tea.
We have semen available to purchase from this fine buck.